International Women's Day Panel Highlights Inclusion and Leadership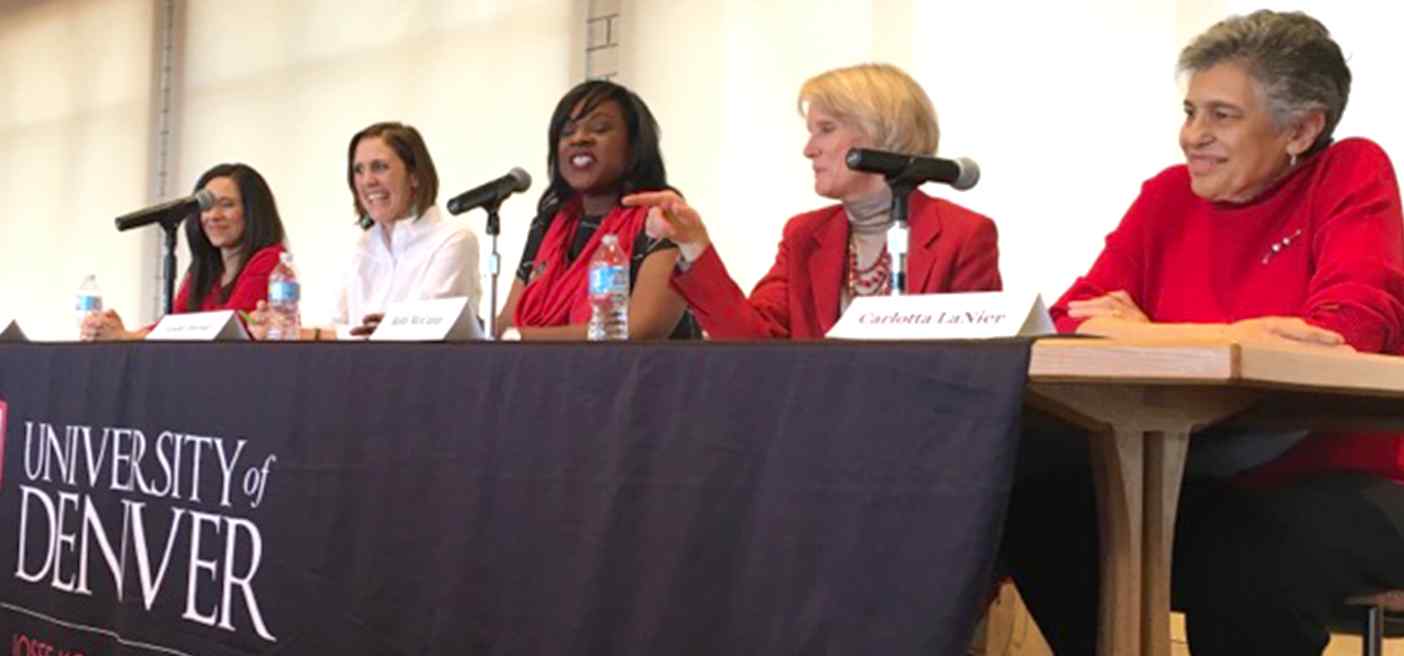 156 students and community members celebrated International Women's Day at the Inclusion and Leadership in 2017 at an event co-sponsored by Our Secure Future and the University of Denver (DU), and held at DU's Sie Complex.
Panelists included:
The Honorable Leslie Herod, CO State Representative (District 8)
Joelle Martinez, Executive Director of the Latino Leadership Institute at the University of Denver
Debra Masters, Senior Vice President of Edelman
Beth McCann, Denver DA

Carlotta Walls LaNier, One of the Little Rock Nine
The panelists showcased the importance of (and challenges to) implementing inclusive policies, both throughout their careers and in the current political circumstances. They spoke about the women who paved the way for their success and how they work do to the same for future generations.