OSF Gathers Experts to Engage More Men in WPS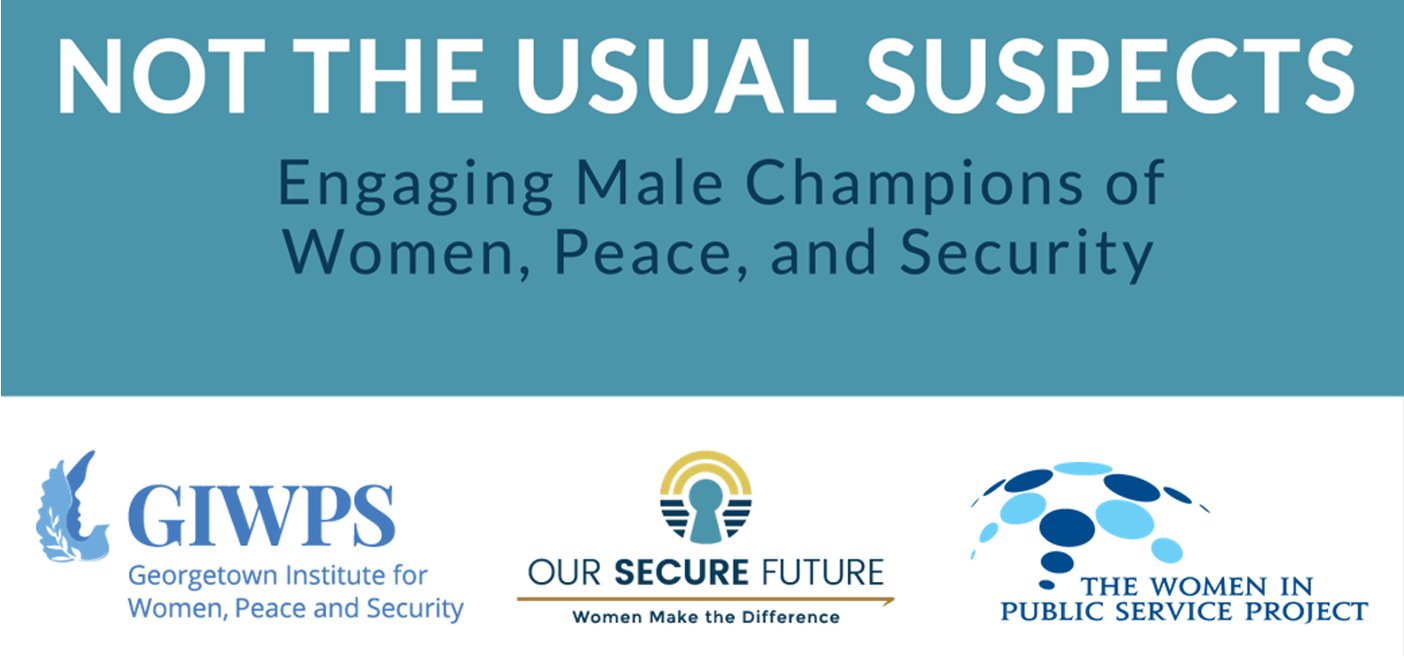 Event Date:
Friday, October 13, 2017
Event Location: The Wilson Center, Washington DC
, United States
On October 13th from 9:00-11:00am, the Women in Public Service Project will host Our Secure Future and the Georgetown Institute for Women, Peace and Security for a public conversation on the current level of men's engagement in Women, Peace and Security, and what steps we can take together to encourage more male allies to join the movement. Recommendations and findings from OSF's upcoming report: Not the Usual Suspects: Engaging Male Champions of Women, Peace and Security, will ground the dialogue.
As a result of over 70 interviews with male leaders in this field, Our Secure Future's Sahana Dharmapuri and Jolynn Shoemaker have identified the challenges to and opportunities for further engaging men in the Women, Peace and Security agenda. The individuals interviewed, which include members of the panel, overwhelmingly highlighted the need to increase the number of male champions, improve collaboration—not just among men, but between women and men as well—and to advocate for a more robust implementation of WPS worldwide. This panel will provide an opportunity to further investigate the ways in which the WPS community of practice can break out of existing silos, and better understand gender equality as the strategic capability it is.
The discussion will be moderated by Ambassador Melanne Verveer of the Georgetown Institute for Women Peace and Security, with introductions from Gwen Young of the Women in Public Service Project. Panelists include Ms. Sahana Dharmapuri, Ambassador Steven McGann, Mr. Tim Shand, Ms. Jolynn Shoemaker, and Ambassador Donald Steinberg.
Further information, including a link to the registration page, can be found online. Please join us at 9:00am outside the Wilson Center's 6th floor auditorium for coffee and refreshments. The panel conversation will begin promptly at 9:30am.