International Day of Peace 2017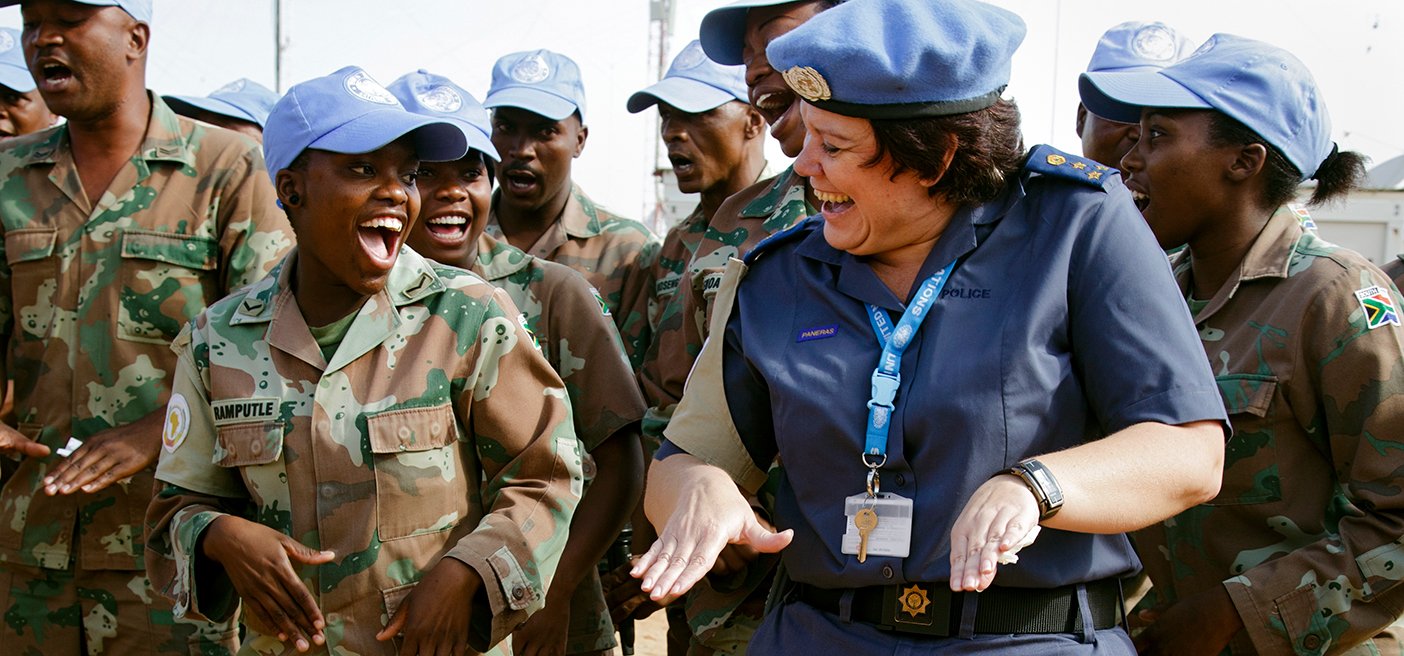 In the photo above, a female UN Police officer jokes around with a colleague at the African Union-United Nations Hybrid Operation in Darfur (UNAMID)'s celebration for the 2010 International Day of Peace in El Fasher, Sudan.
International Peace Day is tomorrow—September 21, 2017. We want to know: what does peace and security look like to you? Let us know how you're creating your own #securefuture on Twitter!